If you're panicking that it's November and you haven't even started your festive shopping then have no fear.
While everyone likes a few surprises to unwrap on the big day, sometimes a treat bottle of booze absolutely fits the bill.
So here are our best suggestions for alcohol gifts for Christmas 2023.
Even if you don't plan to gift alcohol, it's great to have a nice selection in your cabinet to impress any unexpected guests (and invited ones of course).
Pod Pea Vodka
Manchester-based Pod Pea Vodka is the perfect gift for spirit lovers looking for something unique this Christmas. And if you're not sure you read that right in the first place, you did.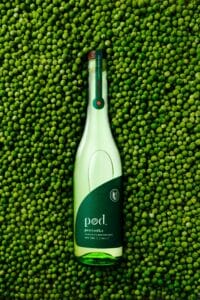 This is the first British vodka made from 100% British peas and yep, even tastes like peas. It's super silky, with citrus notes, very fresh and with a subtle savoury note for spicing up that Christmas drinks cabinet. So whether you want to sip it or create your own Sex on the Pea-ch cocktail, the choice is yours.
Other than being Northern, the other great thing about this versatile drink is that steam heat is used during production resulting in a lower release of CO² emissions AND for every bottle sold in December, Pod Pea Vodka will donate £1 to Eat Well, a charity that supports people in poverty, providing up to 1,000 meals every week to those in need. 
Buy from: Master of Malt, Selfridges, Amazon, from £37.45
Blood Monkey Irish Craft Gin
Yeah, yeah, everyone's a gin drinker these days. It's definitely getting more pretentious but Blood Monkey is here to cut the bull when everyone else is full of it.
This one is much more smoky than a traditional gin and very distinctive – a perfect warming tonic for darker nights. It starts off with a pang of lime but almost has a gunpowder feel to it with some pangs of caramel thrown in for good measure.
Bold and versatile, and lovely with a decent tonic but we say it's best straight up without a cucumber in sight. Blood Monkey Irish Craft Gin is definitely a great gift for December 25. 
Buy from: Master of Malt  £37.50
Sea Change wine
What better gift to give than one that keeps giving? Sea Change is an award-winning ethically sourced, eco-friendly wine that directly supports global ocean conservation projects.
If you look carefully at the beautifully-illustrated labels you'll spy the plastic hidden inside the creatures, illustrating the dangers of pollution.
And this year, the brand is offering up an array of special Christmas packs perfect as a gift or to accompany celebrations. With a wine for every taste, you could opt for the Merlot, crammed with summer berries and hints of green pepper for a full-bodied flavour that is easy to sup. We recommend the Christmas Day Pack featuring Sauvignon Blanc, Prosecco and Malbec.
Buy from: seachangewine.com, prices from £13.49
Bladnoch Whisky
If you need a gift for someone who's a fan of a great single malt, consider Bladnoch Whisky – The Tasting Pack. In this pack, you'll find the best of the Lowlands with three x 200ml bottles of the Samsara, Vinaya and Liora whiskies.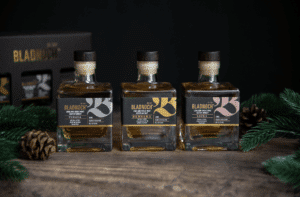 Distillery favourite Samsara is a full-bodied and fragrant blend of malts matured in ex Bourbon and ex Californian red wine casks. Matured in a unique combination of 1st fill Bourbon and 1st fill Sherry casks, expect notes of fresh apple, sweet floral grass and hints of chocolate for the Vinaya. And the Liora is golden yellow with aroma of oak and marshmallow, with a woody taste but sweet initially.
It's a limited edition set and a fantastic way to sample a taste of three different single malts at incredible value.
Buy from: Bladnoch Distillery, £80 
Personalised Champagne
Champagne Neveux-Rousseau is located in Jonquery, an area recognised for the quality of its Pinot Meunier, in the heart of the Marne Valley. Now a seventh generation family business, the purest traditions have been respected to ensure that your Champagne gift is produced to the highest standards.
This refreshing and lively Champagne, which has apple and lemon notes, comes with the added bonus of being vegan friendly and Say It With Champers can even offer a personalised Champagne label for that special someone. You can also upgrade to the Premium champagne.
Buy from: sayitwithchampers.co.uk, from £42.99
Salford Rum
The Salford Rum Company has launched this fruity number in time for the holiday season and it's reminiscent of the northern childhood classic, hot Vimto.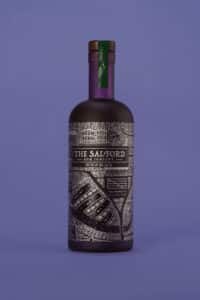 A strictly limited edition, fusing locally-sourced blackcurrants with Salford's celebrated and well-honed rum, the gorgeous new bottle is a must have for fans of the brand. So however you like to drink it – although in this case, can we suggest warmed in a winter cocktail… you'll want to make sure if you're not buying it as a gift, that's it on your own list.
Buy from: salfordrum.com, £40